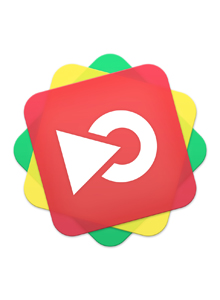 Produits
mimoLive Non-Profit (électronique, Licence valide pour un an): 219,00 Euro
mimoLive Studio (électronique, Licence valide pour un an): 789,01 Euro
mimoLive Broadcast (électronique, Licence valide pour un an): 2249,00 Euro

Configuration requise :
Mac OS X 10.11
Mac OS X 10.12
macOS 10.13
macOS 10.14
A dedicated graphics card is recommended

mimoLive Broadcast (électronique, Licence valide pour un an)
Multi-In, Multi-Out Live Video Engine
Broadcast License
Use in mission critical, commercial environments with large audiences.




Multi-In
Video Cameras
Connect multiple video cameras to mimoLive using SDI or HDMI adapters via Thunderbolt or USB 3.0.
iPhone and iPad
Capture the screen of an iPhone or iPad connected to your Mac via Lightning cable, for example to create video tutorials for iOS apps. Use the iPhone or iPad as a video camera with the help of mimoCam.
mimoCall
Bring in an expert, a panelist or a roving reporter live via Internet from anywhere in the world. Requires only a Chrome browser or the mimoLive Reporter app on iPhone or iPad.
NDI
NDI promises to revolutionise the studio by moving the video signal to IP. mimoLive can ingest multiple NDI sources.
(NDI is a registered trademark of NewTek, Inc.)
Network Cameras
Capture video from network cameras that provide a Motion JPEG video stream over http, such as the AXIS network cameras.
Webcams
Use various webcams that are supported by macOS or come with a compatible driver for macOS.
PowerPoint and Keynote
Grab a screen from a presenter computer via VGA, DVI or HDMI with the help of a third party adapter. Or use mimoCall screensharing on the presenter's computer via Ethernet or Wifi.
Screen-/Window Capture
Grab the window of almost any app and use it as a video source in mimoLive. Popular examples include Webbrowsers and video call applications such as Skype or Facetime. Use this for integrating video sources that are not directly supported by mimoLive or to create screencasts for training videos.
Syphon
Applications who provide their content via Syphon can send their video directly to mimoLive.
Video Files
Play out any video file format supported by macOS. Perform various operations such as scaling, rotating, frame rate adaption, cropping, keying and more on the video on the fly or map it on a surface positioned in 3D.
Media Files
Display any GIF, JPEG, PNG or other media file. Use mimoLive to scale, rotate, crop, or map it in 3D.
Instagram
Pull in images from Instagram! Use this for increasing audience interaction, or to have a roaming photographer submit photos to your live stream, or to host a show talking about great Instagram photos you've found. Using the "My Likes" feed, it is easy to moderate posts to avoid showing offensive pictures in your live stream or on air.
Twitter
Display incoming tweets and moderate them by using the Twitter favs feature with the built-in Twitter client.
Twitch Chat
Display your Twitch chat feed in your video to preserve it for posterity.
Sports Scoring
mimoLive is great for sports and e-sports. Apart from keeping time and score, mimoLive can also display rosters and tournaments. (Please contact the sales team if interested.)
RSS Feed
Display a news Ticker using the headlines from your blog or news site fetched by RSS feed.
Serial Data
Connect any data source via RS-232 or USB and visualize the data coming from that source. Examples include sensor data such as a weather station, game scoring equipment, time keepers and more. (Requires Customization)
Online Databases
Query almost any online data source and display the results in a meaningful way. Examples include stock performance data in live Stock charts, product pricing and availability for a home shopping show, weather data for a weather map and more.
Multi-Out
YouTube Live and Gaming
Easily connect to YouTube live and YouTube Gaming for streaming your message, event or game.
Facebook Live and Shows
Easily connect to YouTube live and YouTube Gaming for streaming your message, event or game.
Twitch.tv
Enrich your game stream with a camera view, Twitch chat and other fun stuff.
Other RTMP
mimoLive uses RTMP for streaming and supports most streaming servers and services that accept RTMP for ingesting the stream.
NGINX
Set up a DIY low-cost streaming server for in-house use or for being hosted at a wide range of Internet Service Providers.
SDI Key/Fill
Play out separate key and fill signals to SDI through Blackmagic Design hardware to integrate with existing broadcast workflows. (Personal license only plays out single channel SDI.)
NDI
Send out the audio and video with alpha channel to other devices and systems that support NDI over your IP network.
(NDI is a registered trademark of NewTek, Inc.)
External Screen/Projector
Play out the program to an external screen or projector connected to your Mac through its secondary screen connector via VGA, DVI or HDMI.
Virtual Camera
Provide video and audio created by mimoLive as virtual camera and microphone to other apps on your Mac. This can be used to work with platforms that don't offer a direct way to ingest audio and video, such as Skype, Whatsapp or FaceTime.
Syphon
Syphon is an effective and low-resource way of sending the video created by mimoLive to other apps supporting Syphon or to other mimoLive documents.
Video File
Record directly to disk in MP4 or Apple ProRes formats. Use ProRess 4444 to preserve transparency.
Final Cut Pro X
Use recorded video in your Final Cut Pro X or other NLE post production workflow.
Key Benefits
No postproduction is best postproduction.
Your audience loves video. The only problem is - it takes a lot of time and effort to produce. mimoLive live editing allows you to cut down on production time and get your videos out faster. It's best suited to produce a lot of content really quickly. Its sweet spots are live streaming, news-style web shows, panel discussions, presentations and events.
Broadcast on a dime.
Get your message out in the most cost effective way. While mimoLive is extremely affordable, it gives you tools that rival the big broadcasters. Your show will be more alive, more interesting, more relevant. Using free video platforms such as YouTube or Facebook for distribution, it will reach more people than you ever thought possible.
Yes, you can just do it.
We live in an incredible time. While in the past those who could afford the expensive technology and specialized crews where gatekeepers keeping you from spreading your ideas, with mimoLive, now you can build and run your own TV studio at home, in your school, church, company or organization, broadcasting whatever is important to you.
Easy to learn, easy to master.
Learning how to use mimoLive is child's play - literally. Its logical and intuitive production workflow can be mastered by anyone from school kids to senior citizens in very short time. And yet it is so powerful, it also satisfies the broadcasting veterans wildest dreams.
Fonctionnalités :
Stream your video live directly to YouTube Live, YouTube Gaming, Facebook Live, Facebook Shows, Twitch.tv, Hitbox and more.
Use your own servers based on NGINX or other RTMP based solution.
Add multiple camera angles, fancy graphics, and integrate with social media to make your stream stand out.
Supports 360° live video streaming to YouTube, Facebook and others.
Create portrait video streams or any other arbitrary format.
Position, scale, crop and convert the format of video inputs to suit your output format.
Key Features
Live Video Streaming
Graphics Machine
Live-Keying
Record to Disk
Video Switcher
SDI Playout
Modern 64 bit Architecture
Customizable
Virtual Camera
Playlist
Remote Control Surface
Multi-View
PTZ Control
mimoCall
Pro Support
2x One-to-one Coaching p.a.
1x Custom Template or 1x Custom Layer
Phone (Engineer access)
Email (Guaranteed response within 12h)
Forum